These books are compiled on Marriage for Muslim and Non-Muslim couples who are married or intending to marry in the near future. What does it take to stay married and extremely happy today? As oxymoronic as that just sounded, believe it or not, it's absolutely possible! The marital relationship is a lot more than having someone to call a husband or wife, is an incredible blessing and divine sign, as Allah (Subḥānahu Wa Ta'āla) says in the Qur'an:
"And of His signs is that He created for you from yourselves mates that you may find tranquility in them; and He placed between you affection and mercy. Indeed in that are signs for a people who give thought." [Qur'an: Chapter 30, Verse 21]
The whole purpose of having a spouse is to find tranquility in and with them; and our relationships with our spouses have signs that Allah (Subḥānahu Wa Ta'āla) is asking us to give thought to. How are some Muslim couples finding this tranquility in their marriage while many others seem to be having a miserable time? What are those couples whose eyes exude deep love and contentment doing right in their relationships?
Here are the top 10 Recommended Islamic Books on Marriage for Muslim and Non-Muslim couples who've found tranquility and happiness in their marriage:
This book, truthfully, is an ideal gift to Muslim sisters (brides), as this book mainly deals with the concerned affairs of newly married life according to the Qur'an and Sunnah; touching upon topics like the excellence of a righteous wife, her attributes and duties to her husband. The book also contains stories of some exemplary women, advices and other precious parting advices as a light of guidance. By practicing them, a home can become a garden of Jannah.
This book should be read in sequence cover to cover and pass the advices on to other Muslim sisters. It also contains stories of exemplary women, advices and other preciuos parting advices as a light of guidance. By practicing them, a home can become a garden of Jannah (Paradise). This edition in hand has been improved and revised, with authenticated sayings and references for readers to gain beneficial insight into maintaining a beautiful marital life. Islamic book from muhammad haneef abdul majid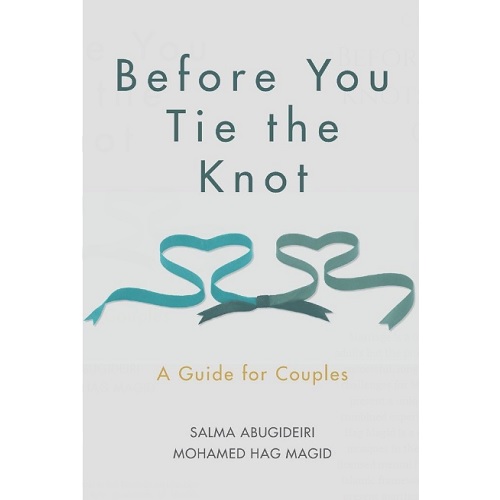 Marriage is a natural developmental stage for most adults but the process of getting married and achieving a successful, long-lasting marriage can be fraught with challenges for Muslims in North America. The authors present a unique approach that reflects 40 years of combined experience in counseling couples. Mohamed Hag Magid is a prominent imam at one of the largest mosques in the US, and Salma Elkadi Abugideiri is a licensed mental health professional. The two provide an Islamic framework for the entire marriage process and present marriage as a partnership while underscoring the ingredients for successfully finding a spouse, as well as for establishing and maintaining a healthy marriage. This book is invaluable for anyone seeking marriage, as well as for parents who are involved in their children's marriage process. Those getting re-married after a divorce or death of a spouse will also find this book extremely useful. The authors raise thought-provoking questions to help readers increase self-awareness, clarify what is desired in a spouse and in a marriage, and help them get to know a potential spouse. Topics addressed in detail include finding a spouse, the role of family and in-laws, the marriage contract and wedding, intimacy, spirituality and finances.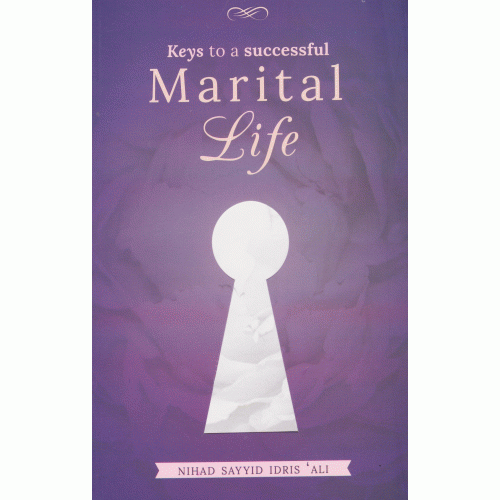 What Allah the Most Exalted and the Most Mighty said concerning the meanings of love between spouses precedes what psychologists do say today. The psychologists emphasize the necessity of love in the human life and the need for every human being to love and feel the love of someone else. They assert that this human need is the foundation of rest of mind for an individual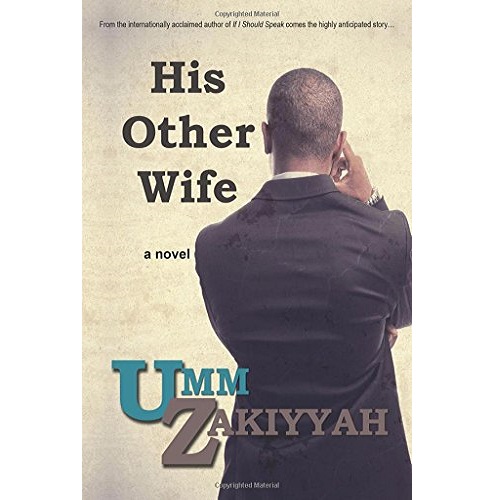 Daughter of American converts to Islam, Umm Zakiyyah, also known by her birth name Ruby Moore, is the award-winning author of the If I Should Speak trilogy, Muslim Girl, A Friendship Promise, Realities of Submission and now, His Other Wife. Jacob and Deanna are a power couple. Aliyah is Deanna's best friend…whom Jacob wants to marry.Expanded and continued beyond Umm Zakiyyah's popular online series by the same name, His Other Wife is a story about love and betrayal, faith and personal crisis, and withstanding deep emotional wounds.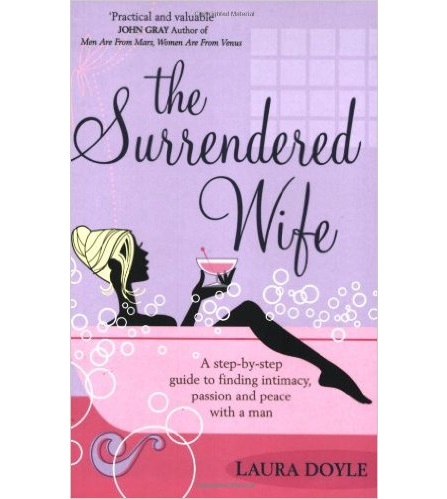 At 30, Laura Doyle, like millions of women, was miserable in her marriage, but she couldn't put her finger on the cause. 'I was lonely and I was exhausted from trying to do everything myself. When I learned to stop controlling and criticising my husband and practised receiving graciously, something magical happened. The union I had always dreamed of appeared.
The man who had wooed me was back,' writes Doyle. In THE SURRENDERED WIFE, Laura Doyle presents a radical and controversial approach to relationships: women can enjoy great sex, harmony and the intimacy they crave when they stop controlling their partner. Surrendering, she says, is the simplest principle for a great marriage and thousands of women swear by it.
Covering both the emotional and practical aspects of marriage, it teaches women valuable lessons including how to respect the man they married, how to resist the temptation to bicker and how to trust their man. But most importantly, it shows how you can fall in love with your man all over again. With marriages and relationships fast becoming the first casualty of modern life, THE SURRENDERED WIFE could be the key to 'happy ever after'.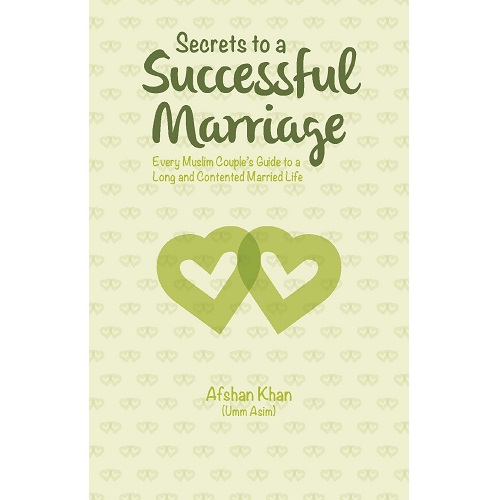 Marriage, at its best, is a source of peace, strength and security to the couple. It is from this foundation of love and mercy that children are brought into this world. The family unit provides a cushion to each other from the harshness of the outside world. It covers each others' faults, it protects, it cherishes and loves, gives confidence and self-esteem.
Unfortunately, this ideal doesn't come ready-made. It has to be achieved through hard work by both partners in a marriage, starting from before the couple even get married. Divided into four main parts, it offers:
Pre-marriage advice including what factors to consider when searching for a spouse and advice on how to make a smooth transition from single to married life
Practical, everyday tips on keeping the love alive
Guidance on how to get through those minor rough patches with greater understanding and how to communicate effectively with each other
A look at a range of issues that can give rise to conflict, how to recognise the signs of conflict and conflict resolution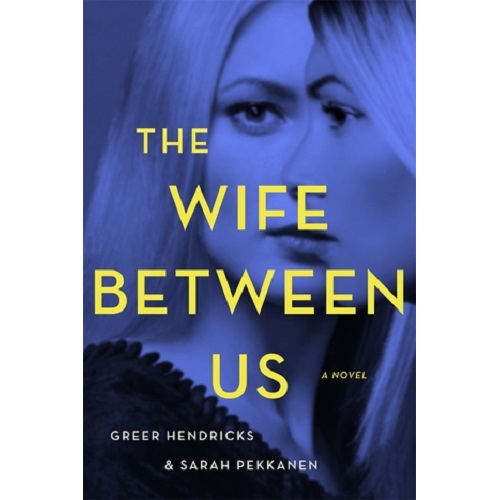 When you read this book, you will make many assumptions.
You will assume you are reading about a jealous ex-wife.
You will assume she is obsessed with her replacement – a beautiful, younger woman who is about to marry the man they both love.
You will assume you know the anatomy of this tangled love triangle.
Assume nothing.
Twisted and deliciously chilling, Greer Hendricks and Sarah Pekkanen's The Wife Between Us exposes the secret complexities of an enviable marriage – and the dangerous truths we ignore in the name of love.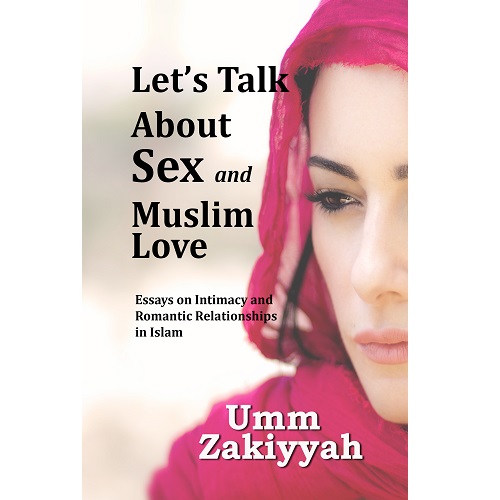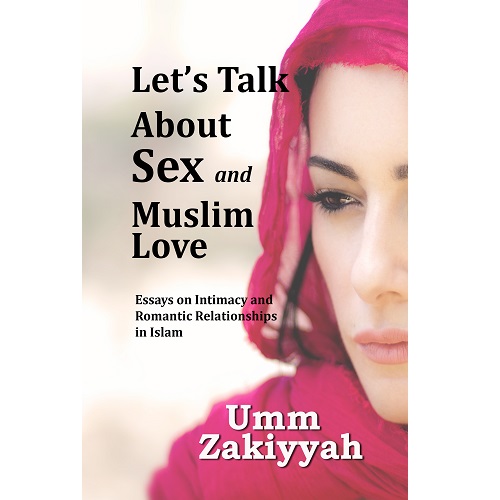 Sex, intimacy, and love remain taboo topics in many Muslim circles today. Some believe such intimate subjects should not be discussed at all, and others see no need for restrictions being placed on either their discussion or practice. Let's Talk About Sex and Muslim Love is a collection of some of the most widely read essays and reflections written by Umm Zakiyyah, internationally acclaimed author of If I Should Speak and His Other Wife, as she directly confronts the taboo while offering a refreshing perspective that balances frank honesty with religious sensitivity. The essays include "Good Muslims Don't Think About Sex," "She Couldn't Have Sex," "Gay and Muslim?" and many others. The book tackles topics ranging from false modesty that leads to unnecessary sexual shame and the inability to enjoy or have sex even within the confines of marriage, to the conundrums of polygamy and divorce, as well as forbidden relationships and same-sex attraction.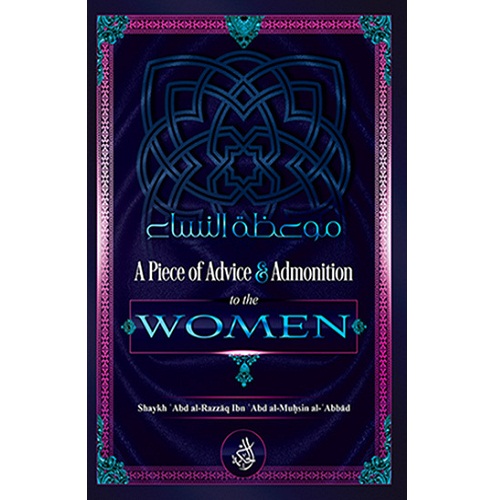 "A Piece Of Advice & Admonition For The Women" is a short treatise that includes some advice and words of direction that are specific to the Muslim woman. The origin of much of this advice and many of these directives are from sermons that Shaykh 'Abdur Razzaq ibn 'Abdul Muhsin al-Abbaad delivered at different times.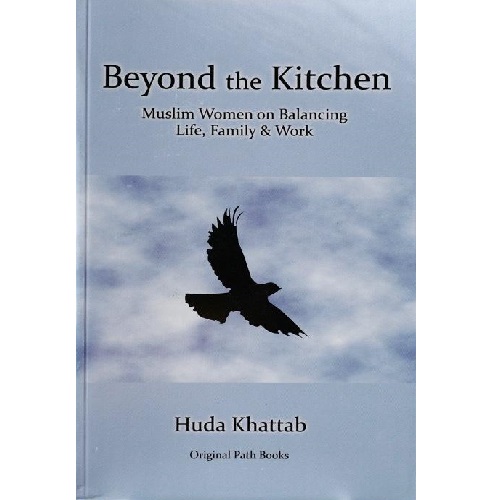 Can a Muslim woman have a role beyond the domestic realm? For a variety of reasons, ranging from the financial to the intellectual, many Muslim women choose to work in fields that take them beyond the domestic realm, in many cases enhancing their roles in the home with their families.
Beyond the Kitchen draws upon the real-life experiences of working Muslim women and discusses their challenges, from juggling domestic chores, family commitments and workplace demands to dealing with challenges such as wearing hijab in the workplace and deciding whether or not to attend the office Christmas party. Muslim women and girls who want to explore the world of work will find a wealth of ideas in this book.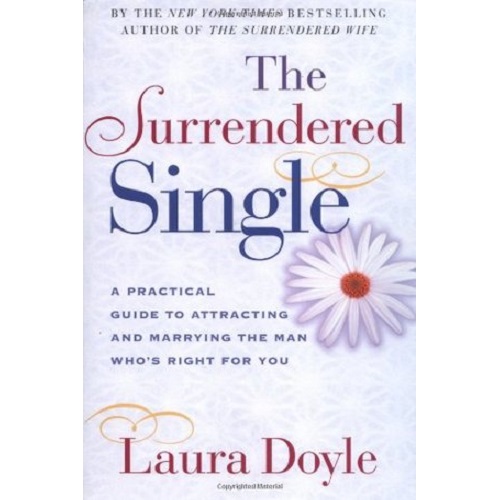 THIS CONTROVERSIAL APPROACH TO DATING HAS GIVEN THOUSANDS OF SINGLE WOMEN EVERYTHING THEY NEED TO ATTRACT ROMANCE, INTIMACY, AND A MARRIAGE PROPOSAL.
Surrendered Single doesn't have to look for Mr. Right — she attracts him. The principles presented in The Surrendered Single are simple: When you try to control who asks you out and when a man will call, or if you try to corner him into a commitment, you drive him away. When you let him woo you instead, you enjoy the pleasure of being pursued. You feel confident and feminine. Dating becomes fun again. Marriage follows. You stop going it alone.
Practical and compassionate, The Surrendered Single is a step-by-step guide that shows you how to:
ASK MEN TO INVITE YOU OUT SO THAT YOU ALWAYS HAVE A DATE
AVOID THE REMORSE OF "I WISH I HADN'T SAID…"
BECOME YOUR BEST SELF AND ATTRACT GOOD MEN
Whether you're recovering from a breakup or a divorce, are on the dating scene, or want your romance to deepen, The Surrendered Single will bring you the relationship you desire with a man you love — and who loves you.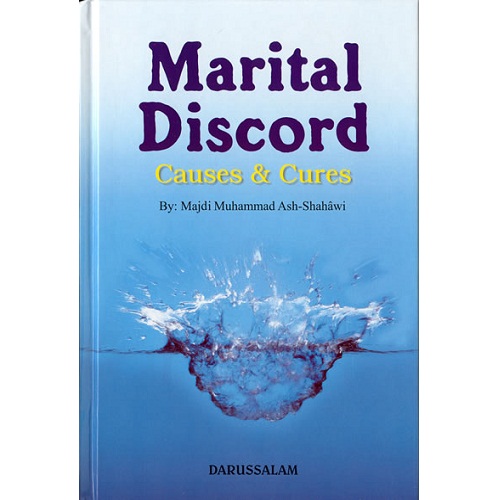 A blissful marriage is both stable and peaceful; it abounds with mutual love, compassion and mercy, while disagreement and discord are reduced to a minimum level. This book contains the foundations for a happy marriage; it calls attention to the most common marital problems that people complain about, and then after that diagnosis, it contains an important discussion on how couples can best deal with and solve marital disagreements.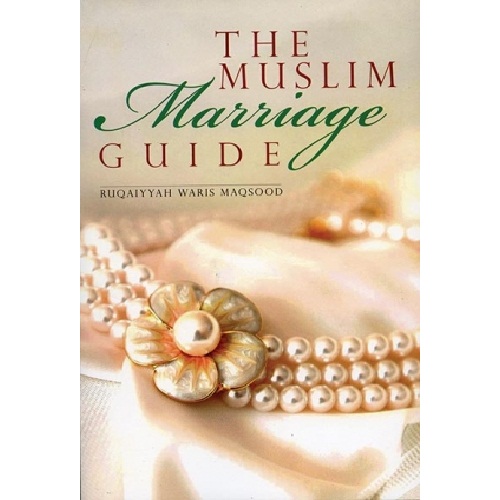 Marriage is such as important step in life that one Blessed Prophet spoke of marriage as being 'half of religion.' This book explains in details the key to a happy Marriage and what a good Muslim to make his marriage successful. Because marriage fulfils so many basic needs of individuals and of society, it is the cornerstone upon which the while Muslim life is built.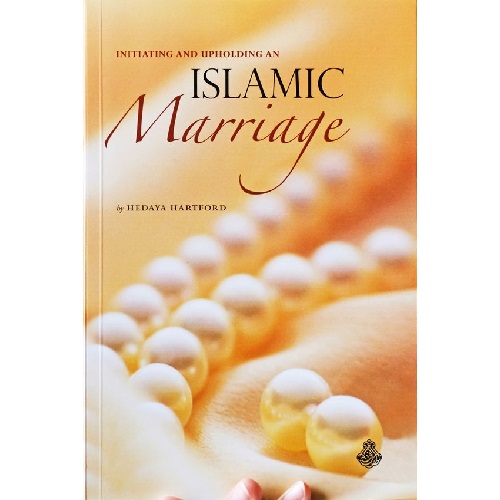 This Little book of Divine recipes, Islamic Marriage, draws from the works of several highly respected Muslim scholars. The book clarifies the Sacred Law on marriage, presents Prophetic teachings on the subject, and gives plain guidance for entering into a marriage, and sustaining it with happiness once inside it.
At a time when successful marriages are definitely on the decline, this book offers healing and encouragement, and hope for the attainment of felicity and success in this life and the next. "Drawing on a wealth of knowledge and experience, joined from years of study and counseling, Ustadha Hedaya Hartford not only identifies the causes of many contemporary marital problems, but she also addresses them with penetrating and practical solutions…" Imam Zaid Shakir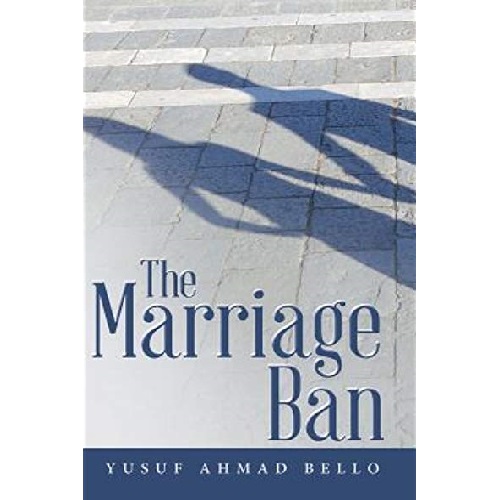 Zaidou, a tailor in his forties, resides in the rural town of Masara. Throughout his adult life, he has been in a long quest to get married, but all his courtships have failed. He falls in love with Talatou, a townswoman of questionable repute, but their relationship soon proves incompatible. As their love crumbles, Zaidou's path crosses with that of Zakiyyah, the thirty-year-old daughter of a wealthy and powerful diplomat. Zakiyyah has just returned to their West African country, Hasoumiya, after spending her life abroad and studying at a university in the Netherlands. Zakiyyah recognizes Zaidou's talents as a tailor and helps him to export his unique fashions beyond Masara to Europe. In return, she asks him to teach her how to sew.
Zaidou's wealth and position increase with the increased demand for his garments, and his relationship with Zakiyyah waxes stronger. He proposes marriage to her and envisages a happy life with her, only to have his dreams dashed by the imposition of a five-year ban on all marriages by his country's brutal dictator. Failure to adhere to the ban risks imprisonment and even execution, so Zaidou and Zakiyyah make plans to leave Hasoumiya and go into exile in Nigeria to marry. However, before they can flee, Zaidou is imprisoned on a false allegation that he attempted to assassinate a powerful politician.
After spending two years in prison, Zaidou is released. He finds his country engulfed in an insurgency that aims to end the marriage ban. He also learns that Zakiyyah has been snatched by the dictator. He joins the insurgency in the hope of winning back his heartthrob.
In this thrilling novel of action, intrigue and mystery, a young man searches for love in a country riddled with tyranny and insurgency.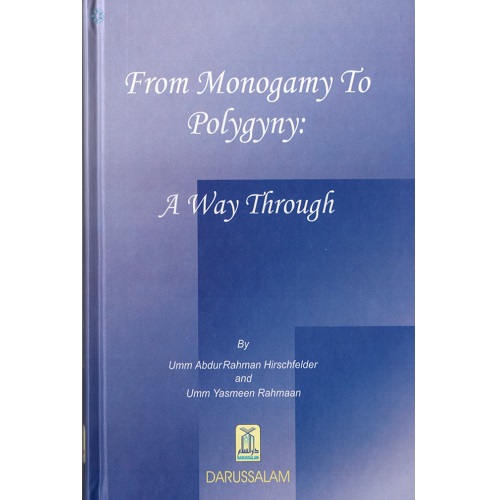 A way Through addresses the deep and complex issues and concerns that Muslim women worldwide have with polygmy.
The insight offered by this book is new, unique,and encouraging, practical advice is brought forth to aid in moving past the negative feelings that are commonly associated with polygyny, ultimatley helping the muslim woman progress to a higher level of Iman. InshaAllah. Rich with understanding, comfort, advice, motivation, clarity, examples, experiences, and answers a way through I spaced for the Muslim woman, making polygyny easier, or at the very leasts more endurable.
Although this book is geared mainly towards women, its vast content can give men insight into the emotional affects of polygyny on women, which they can use to make sound and wise decisions.
Overall, this is a valuable resource for both Muslim man and Muslim women considering, dealing with, questioning, and pondering polygyny.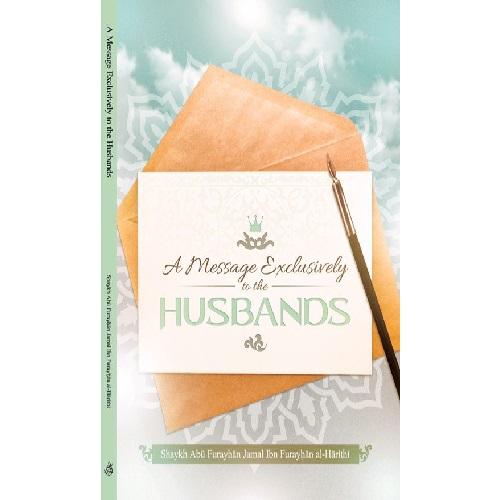 A Message Exclusively to the Husbands by Shaykh Abu Furayhaan Jamal Ibn Furayhaan al-Haarithi The husband seeks from his wife that she should be an ideal wife: affectionate, kind, receptive, obedient to his command, attractive, enticing, charming and other than that. However, on the other hand some husbands dishonor their wives and neglect the obligatory rights that have been placed upon them. Yes, there are rights belonging to the husband that are binding upon the wife to uphold, but where are the wife's rights that are binding upon the husband?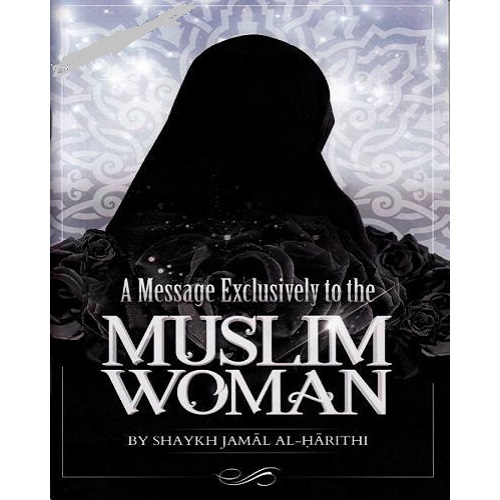 A Message Exclusively to the Muslim Woman is a letter filled with heartfelt advice from Shaykh Jamal al-Harithit to each and every Muslim Woman-young or seasoned, married or single, widowed or divorced. in this advice, Shaykh Jamal narrates two classic stories from our salaf that detail how the believing woman should interact with her husband; @The Story of Zaynab bint Jarir" and"A Mother's Advice To Her Daughter Before Marriage."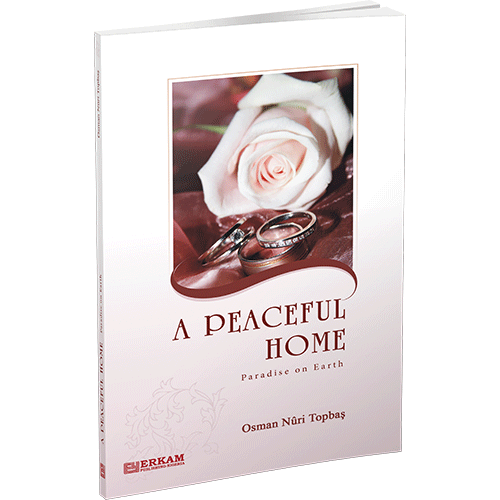 Marriage is the path of the prophets, the custom of the Messenger of Allah, the well spring of new generations, the honour of man and woman, the castle of chastity and the privilege of human beings over the rest of creation. After that, family is an indispensable means for reaching the love of Allah. This is the reason why Shaykh Osman Nuri Topbaş Hoca Efendi give the affirmation demonstrated in this book that A peaceful home leads to a sort of Paradise on Earth.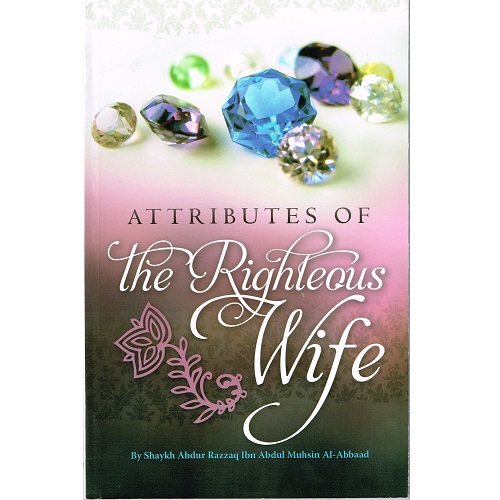 "The Attributes of the Righteous Wife", isn't just for the young woman looking forward to marriage and wants to know about the attributes of a good wife in order to adorn herself with those attributes and prepare herself to implement and perfect them. Nor is it merely addressed to the married woman who has already chosen these righteous attributes and wishes to persevere and continue to practice them.
Nor is it only for the married woman who fails to fulfill these attributes and falls short in them in order for her to fix herself and rectify her marital life. Rather it is an address and a reminder much more general than all of this. It is a reminder for the father who wants his daughters as well as any other women under his guardianship to have a good upbringing, an honorable life and an entrance into marital life according to what Allaah and His Messenger have intended. This treatise will hopefully aid him in reminding these young women of the legislative guidelines and necessary characteristics that the young Muslim woman must be cultivated upon and look after.
"A Temporary Gift" is a record if journal entries written by Kassem's widow, Asmaa Hussein, during the two years following his death. This book is about re-learning how to live in the face of immense trauma. It is a reminder that beyond the pain and darkness of loss there is still the potential of light in patience and constancy.
"A spiritually uplifting read and a story of unshakable trust in the wisdom of God in the face of adversity." -Mohamed Soltan "Her words remind us of just how fragile and short-lived the realities we cling to are, while calling us to look through them to the only permanent truth as our true sanctuary." -Dalia Mogahed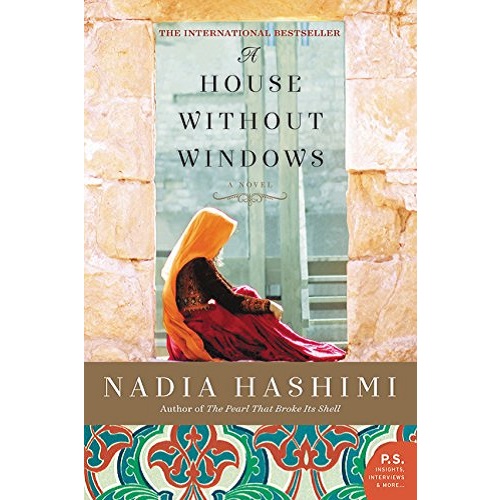 A vivid, unforgettable story of an unlikely sisterhood—an emotionally powerful and haunting tale of friendship that illuminates the plight of women in a traditional culture—from the author of the bestselling The Pearl That Broke Its Shell and When the Moon Is Low.
For two decades, Zeba was a loving wife, a patient mother, and a peaceful villager. But her quiet life is shattered when her husband, Kamal, is found brutally murdered with a hatchet in the courtyard of their home. Nearly catatonic with shock, Zeba is unable to account for her whereabouts at the time of his death. Her children swear their mother could not have committed such a heinous act. Kamal's family is sure she did, and demands justice.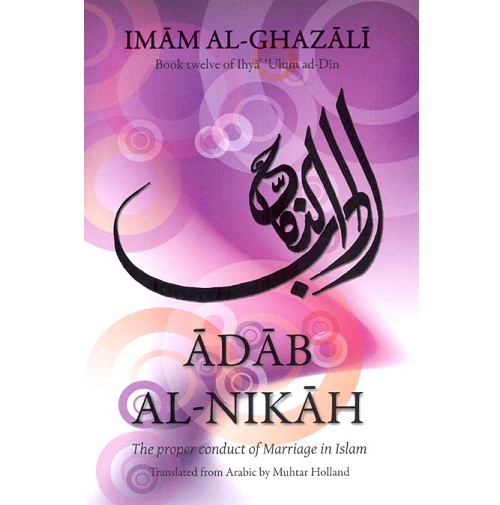 In the words of Imam Ghazali, "Marriage comes to religion's aid, striking devils with dismay". How appropriate that one should study its occasions, preserve its sacred traditions and its etiquette, explain its aims and purposes, and detail the paragraphs and chapters of the subject. This is Book XII of 'Ihya Ulum al-Din (Revival of the Religious Sciences), translated by the eloquent Muhtar Holland.
Topics in this book include: benefits of marriage, challenges of marriage, selecting a spouse, rules of married life, relations between husband and wife, having children, preferred actions at childbirth, obligations of spouses to each other, and avoiding divorce. The subject of Marriage, discussed is surely of particular interest and importance to Muslims and non-Muslims alike. How appropriate that one should study its occasions, preserve its sacred traditions and its etiquette, explain its aims and purposes, and detail the paragraphs and chapters of the subject.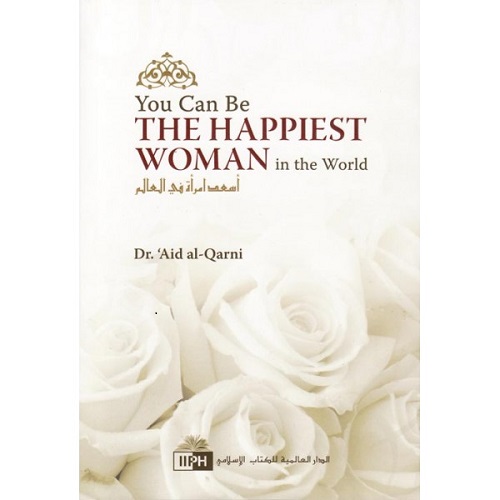 Do you want to be happy? We are all looking for an escape from worry, stress, depression, and for ways to find happiness. This book presents the route to happiness in a nutshell, drawing on Islamic teachings and the voices of "experts" both western and eastern.
So sit back, relax, and read it from cover to cover, or dip into it a page or two at a time in between other activities in a busy life as a wife, mother, student, or worker. You are holding in your hands a treasure chest of reminders that will help you learn important lessons and set you on the path to happiness in this world and in the hereafter, insha'Allah