What to Say When (Cards)
What to Say When… is a supplication and remembrance game for children. Both these acts of worship play an important role in the life of a Muslim. What to Say When… develops the awareness of these acts of worship to children using familiar everyday settings. Short and concise selections have been made for ease of understanding and memorization. The cards can also be used for placing around the home or school. Contents include 30 double-sided cards with full instructions. Each card contains a colourful illustration on one side and text (Arabic with English translation) on the other side. Each card has a smooth gloss laminate finish on both sides and measures 16cm by 10cm.
Out of stock
Enter your email to be notified when it is back in stock
Cards
Publisher: Learning Roots Ltd (November 19, 2007)
ISBN-10: 1905516126
ISBN-13: 978-1905516124
Product Dimensions: 6.4 x 4.2 x 0.6 inches
Only logged in customers who have purchased this product may leave a review.
You may also like…
Related products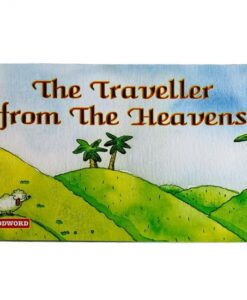 Out of stock