Arabic Alphabet Game by Goodword
Arabic Alphabet Game has been designed to help your child learn Arabic in an easy and fun way. These beautifully illustrated flash cards are a perfect tool to help your child to learn Arabic letters from Alif to Yaa and recognize images formed from these. The 28 double-sided cards help to teach both the alphabet and words. The box also includes the instruction booklet and ideas for fun games to play.
In stock
Categories: 5-7 Years, Children's Best Sellers, Games, Toys & Activities, Gifts
Tags: #1 Islamic Bookshop Abuja, Abuja, Arabic Alphabet Game, Authentic Islamic Books, Islamic Book Abuja, Islamic Book Shop, Islamic books Nigeria, Online Bookshop, Tarbiyah Books Plus
Only logged in customers who have purchased this product may write a review.
You may also like…
Related products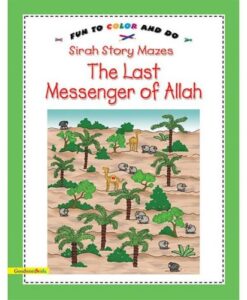 Out of stock