Space Floor Puzzle by Goodword
While joining together various shapes and sizes to discover a bigger picture of space, your child develops concentration and creativity. Your child will also learn a lot about space, planets, galaxies, space exploration and other things, both in Arabic and English.
For ages 3 and up
20 extra-thick cardboard pieces to piece together to explore about the space
Beautiful and child friendly artwork
Easy-Clean surface keeps puzzle looking new
Promotes hand-eye coordination and problem-solving skills
1 feet x 1.5 feet in oval shape after assembled
In stock
Categories: 2-5 Years, 5-7 Years, Games, Toys & Activities, Gifts, Science
Tags: #1 Islamic Bookshop Abuja, Abuja, Authentic Islamic Books, Islamic Book Abuja, Islamic Book Shop, Islamic books Nigeria, Online Bookshop, Online Islamic Bookshop, Space Floor Puzzle, Tarbiyah Books Plus
Only logged in customers who have purchased this product may leave a review.
You may also like…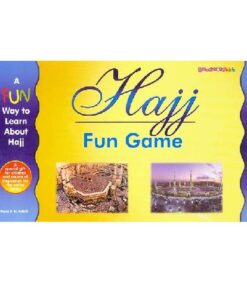 Out of stock
Related products